Embird Basic Program
Machine Embroidery Software
Basic Embird program resizes, splits, edits, displays, prints and converts embroidery designs. There are several optional plug-in programs and alphabets available for Embird, expanding its capabilities with digitizing, lettering, cross stitch designs, conversion of TrueType fonts into embroidery, etc.
Basic Embird works in two modes: Embird Manager and Embird Editor.
Embird Manager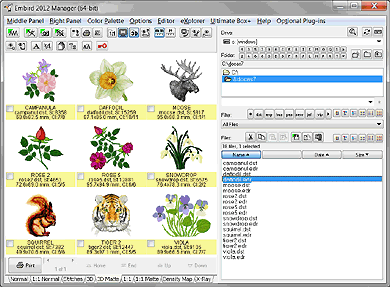 Embird Editor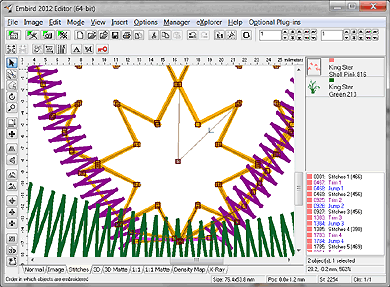 Please read the Embird Tutorials, which guide you through the most common Embird features.
Basic Embird program serves also as a central for other plug-in modules.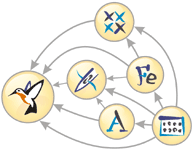 Click cells for more info about plug-in modules
Compatibility
Embird embroidery software is 64-bit and 32-bit Windows application for PC or laptop, independent on any particular embroidery machine. Windows 11, Windows 10, Windows 8, Windows 7, Vista, XP compatible.
Embird for Windows can be used also on Mac with OS X. Either Wine, or Parallels Desktop for Mac and Windows are required in this case.
Software turns into FULL version after purchase.
Minimum hardware requirements: 1 giga byte RAM, screen resolution 1280x960, True Color display mode.