Insert Small Cross
This tutorial explains how to insert small cross on work area in Editor. This cross might be used for aligning of split designs.
Note: Several ways of splitting are explained in the following tutorials: Interactive Free-Hand Splitting, Split Before/After Color, Separate Color, Auto-Split, Auto-Split Along Hoop Boundaries and Saving and Sewing of Split Designs
1 - Run Embird and click "Editor" menu to switch to Editor window.
2 - Select "Insert > Small Cross" menu.
1. Insert Small Cross menu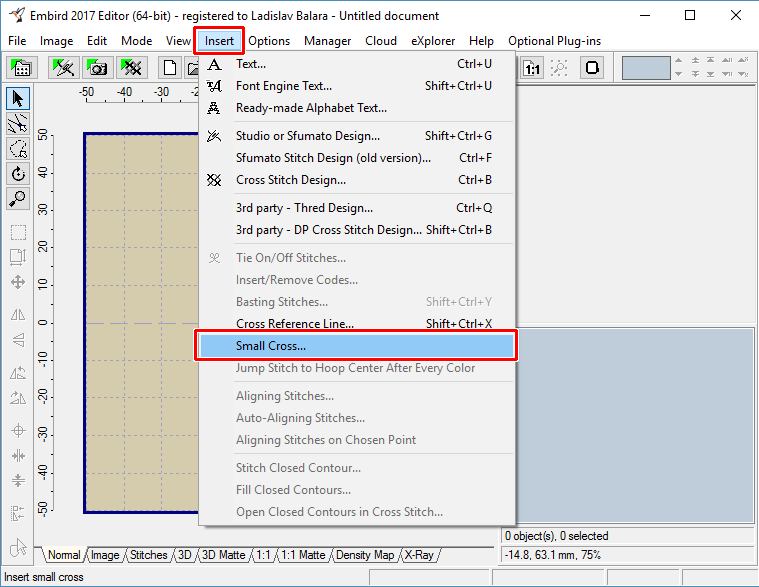 3 - Choose stitch length to be used for small cross in the dialog box which appears on the screen (Picture No. 2). Click "OK" to continue.
2. Specify stitch length

4 - The small cross appears on work area (Picture No. 3). Use "File > Save As" menu to save this cross to a file on hard disk.
3. Small cross added to work area