Embird Cross Stitch - Create Cross Stitch Design from Other Design
This tutorial explains how to create cross stitch design from other (normal, non cross-stitch) design. The design is first imported as a background image and then automatically converted to crosses as shown in tutorial Set Size of Image.
1 - Run Embird and click "Editor" menu to switch to Editor window.
2 - In Editor, select "Insert > Cross Stitch Design" menu.
3 - In Cross Stitch, select "File > Open" menu (Picture No. 1).
1. Launch Embird Cross Stitch plug-in and open design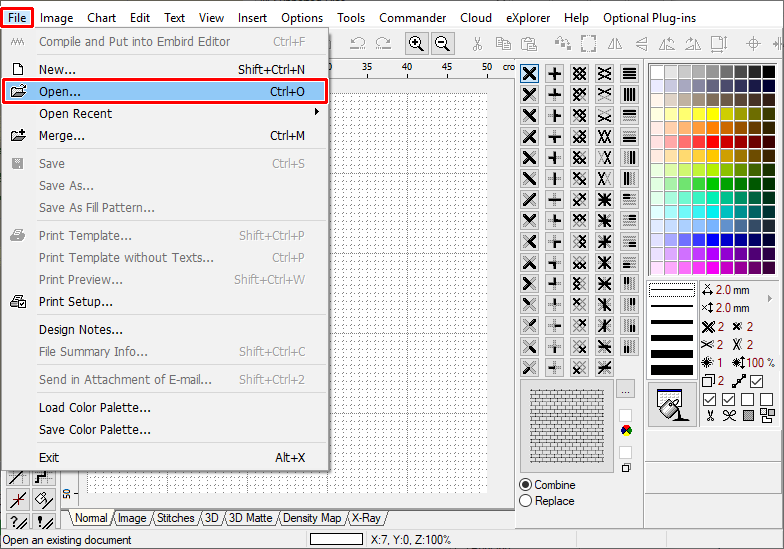 4 - Change filter to "All Files (*.*)" and select some design, e.g. "snowdrop.dst" included with Embird (Picture No. 2).
2. Open some existing design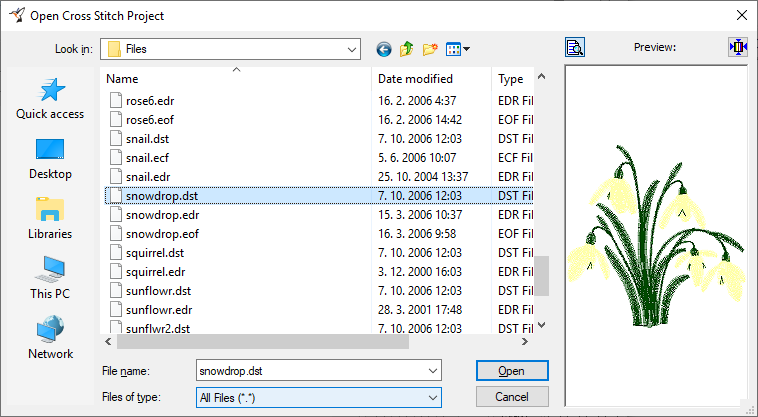 5 - The chosen design is imported as a background image. The size of image is given by current size of work area grid.
6 - Select "Image > Autodigitize Crosses from Image" menu to convert the background image to crosses (Picture No. 3).
3. Convert background image to crosses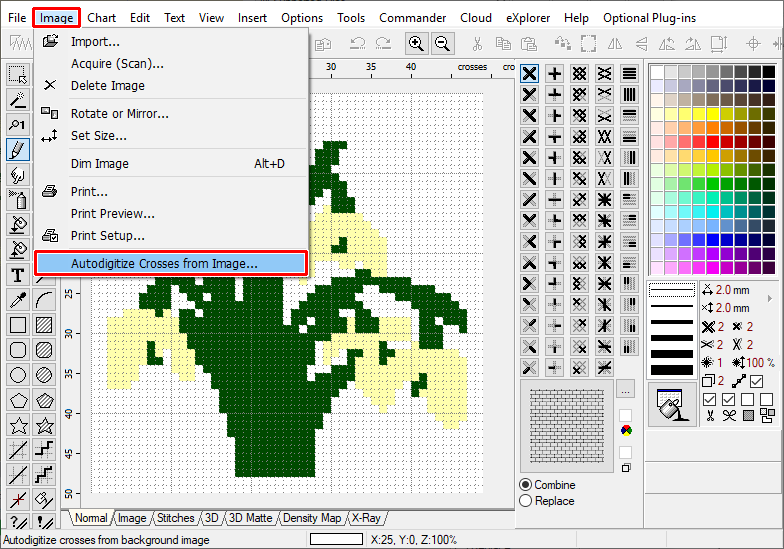 7 - Follow the steps shown on the screen and after conversion select "Image > Delete Image" menu to remove the background image (Picture No. 4).
4. Remove background image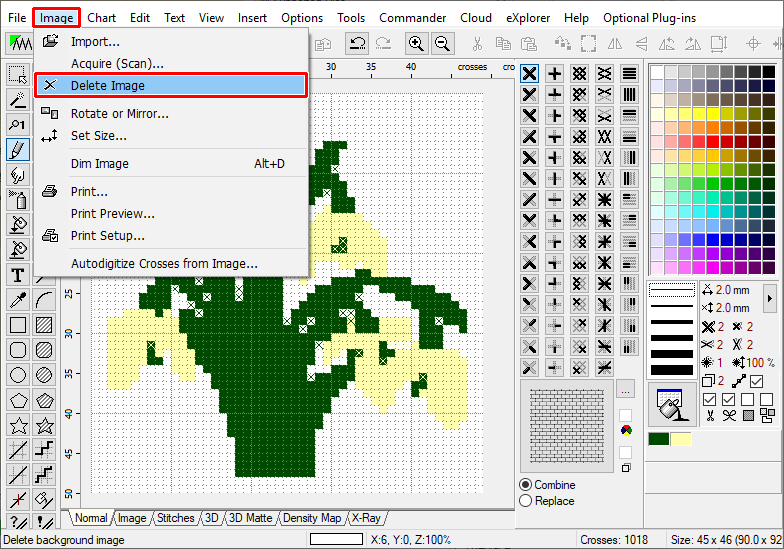 8 - Compile your Cross Stitch project into stitches. Use "File" > "Compile and Put into Embird Editor" menu (Picture No. 5).
5. Compile Cross Stitch project into stitches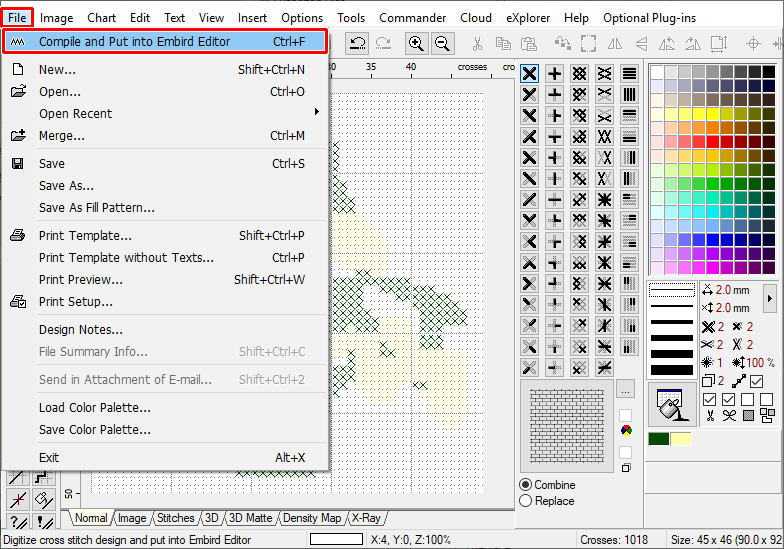 9 - The design will be put into Embird Editor (Picture No. 6). Check the design, number of jumps and stops in Editor. The quality of automatically created cross stitch designs might vary and their usability is not guaranteed.
10 - Select "File > Save As" menu to save the design in desired embroidery format to hard disk.
6. Cross Stitch design in Editor