Embird Spider
Embird Spider is simple program which allows to prepare local web containing preview images and basic information about designs stored on hard disk.
Note: This program requires Iconizer plug-in registration, otherwise it works in demo mode and shows preview of 1 design only.
1 - Launch Embird Spider Application (Picture No. 1).
1. Launch Embird Spider Application

2 - Specify folder which contains embroidery designs (1 in Picture No. 2). Embird Spider will process this folder and all its sub-folders.
3 - Click "Start" button to start buiding of local web (2 in Picture No. 2).
Important: Embird Spider can run on the background, and automatically re-build the web in case there is any change in designs stored in monitored folder (options 3 in Picture No. 2).
2. Specify Folder with Embroidery Designs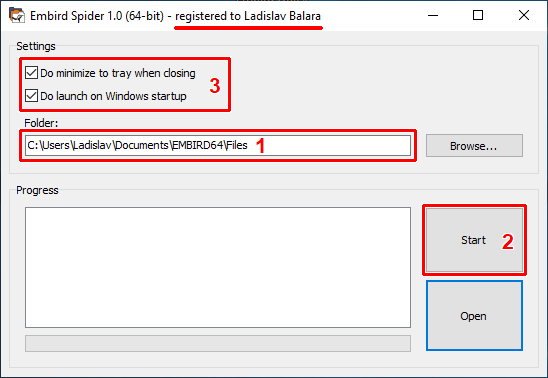 4 - Building of local web will start and it will take a while, depending on the number of designs stored in chosen folder and its sub-folders (Picture No. 3).
3. Local Web Building Progress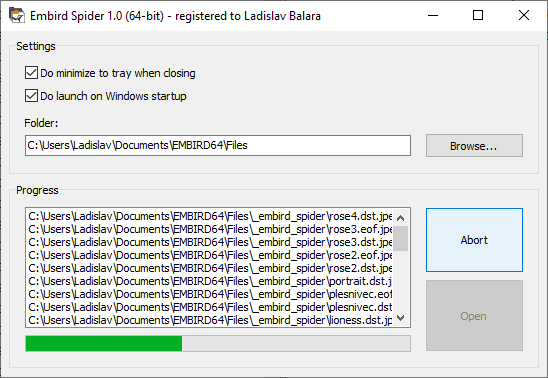 5 - Once the building of the local web is finished, the "Open" button appears, allowing to open it (Picture No. 4). All new files which create the structure of the web are stored in "_embird_spider" sub-folder of monitored folder.
4. Local Web is Ready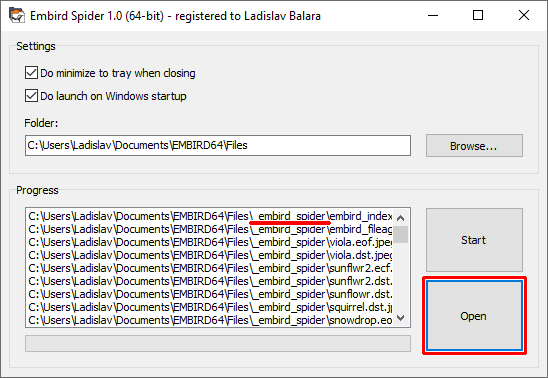 6 - Web browser is launched and the new local web page appears (Picture No. 5). Check the designs in chosen folder, or click the link with sub-folder name to browse to this location (Picture No. 5).
5. Open Web in Browser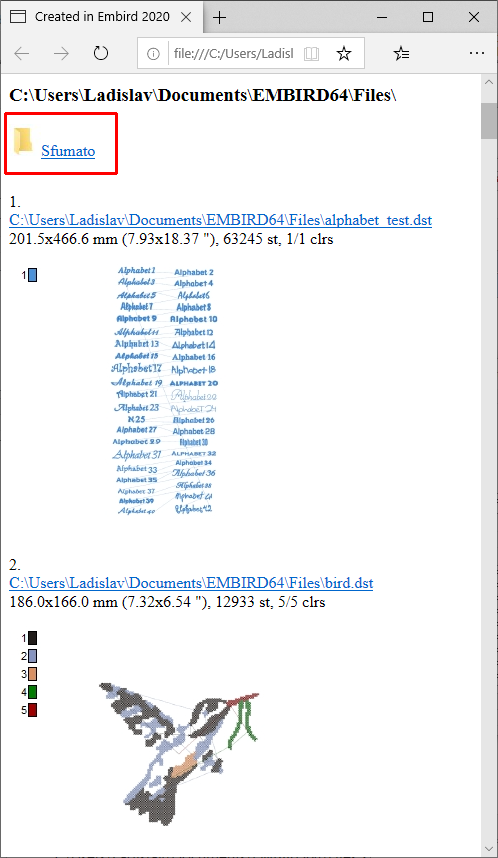 7 - Click ".." link to return one level up (Picture No. 6).
6. Browse In Folders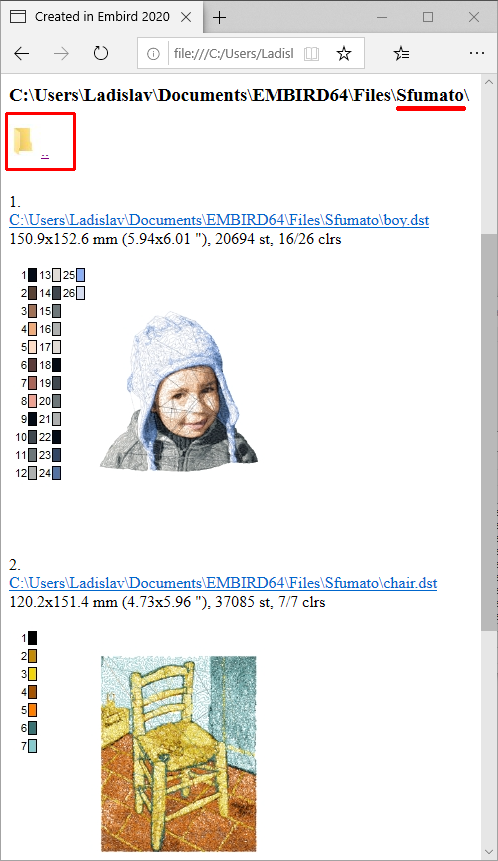 8 - Right click the design image or its link for popup menu with various commands (Picture No. 7).
7. Right Click For Popup Menu