Double-click to change color in Manager
The following tutorial explains how to change a color by double-click on stitch in displayed design.
1 - Run Embird, it will start in Manager mode (Picture No. 1).
1. Run Embird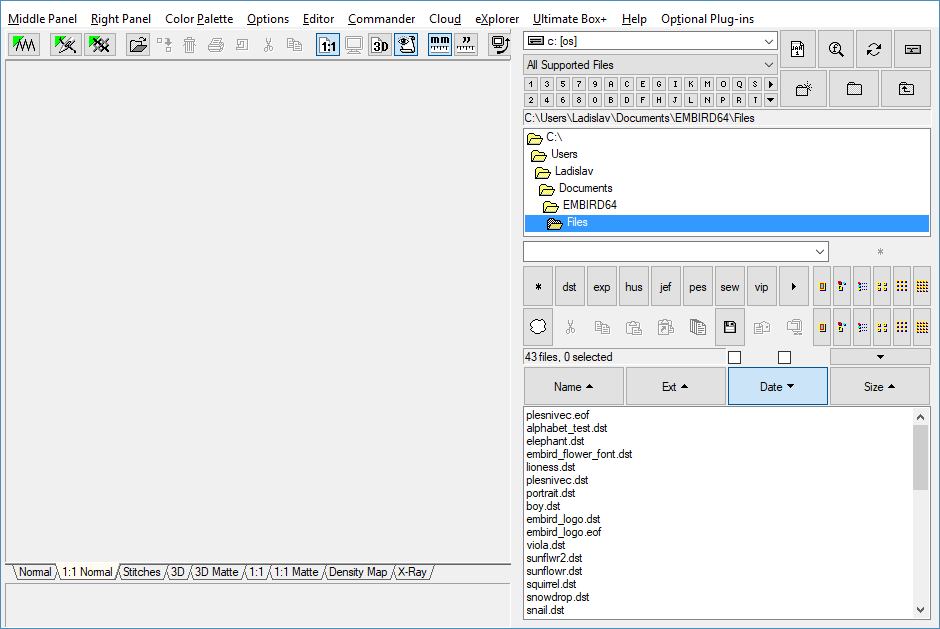 2 - Double click the design file name in "Files:" box to display the file (Picture No. 2). There are small boxes with design colors at the bottom of design.
2. Display the design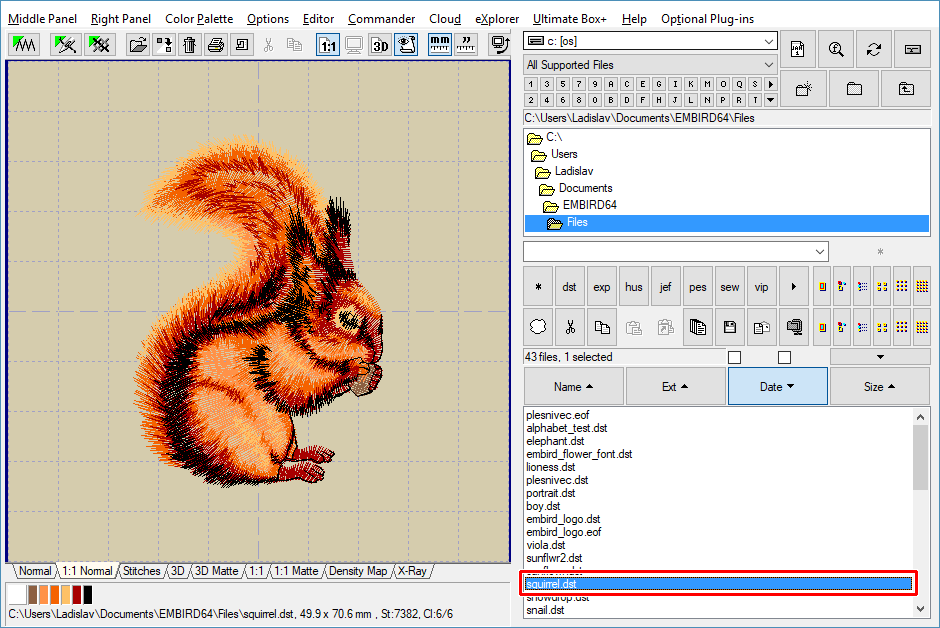 3 - Double-click the color in design which you want to change, e.g. brown color on squirrel's nut (Picture No. 3).
Note: Of course, you can also double-click the color in the color box to change it. However, it is easier to double-click the color in design in case of design with many colors - it might be hard to locate the right color box in such a case.
3. Double click the color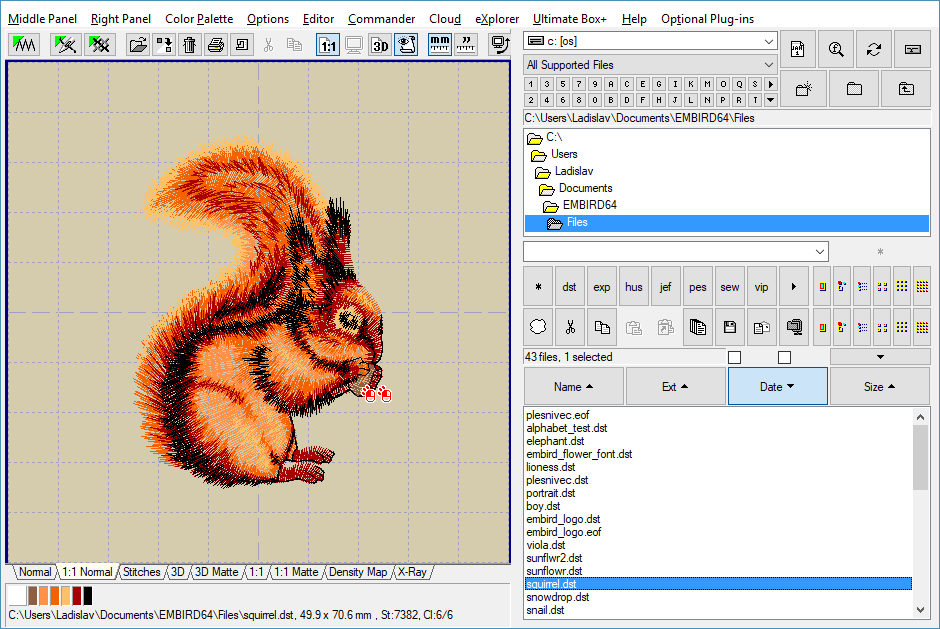 4 - The mouse cursor will move to the color box with the clicked color at the bottom of preview area. A menu will appear allowing you to change the color, choose it from the thread catalog, etc. (Picture No. 4).
4. Popup menu for clicked color