Creating Closed Contour
This tutorial explains how to create closed contour in Embird Editor. This contour might be then either filled with stitches or filled with cross stitches as shown in tutorial Fill Closed Contours.
1 - Run Embird and click "Editor" menu to switch to Editor window.
2 - Select "Mode > Freehand Select Mode".
3 - Click on work area to create first node of the contour (Picture No. 1). Click again to create another node. Double-click to close the contour.
1. Draw polygon using Freehand Select Mode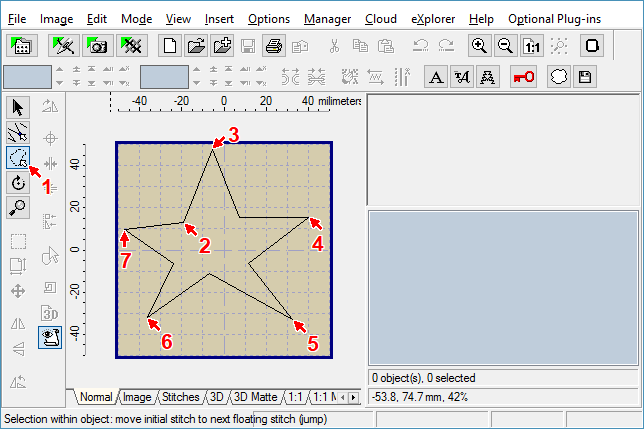 4 -Select "Insert > Stitch Closed Contour" menu. (Picture No. 2).
2. Turn closed contour into stitches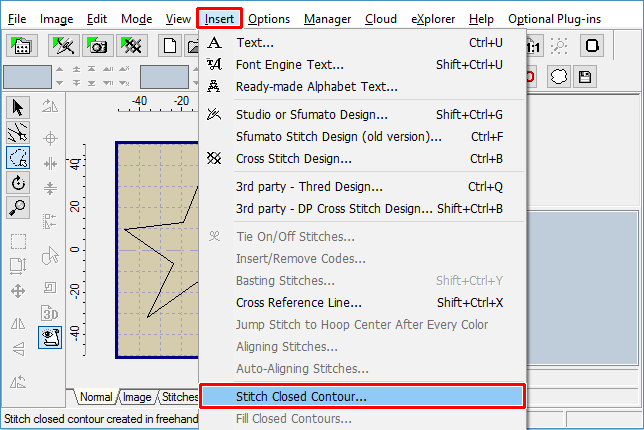 5 - Specify stitch length in the dialog box which appears on the screen (Picture No. 3).
3. Specify stitch length

6 - New object will appear in Editor containing contour (Picture No. 4).
4. Stitched contour