How to add Embird on Exception List of Trend Micro
There is a known compatibility issue of Embird and Trend Micro. Trend Micro blocks starting of some Embird versions without displaying any warning message. Solution in such a case is to add Embird (embird.exe) and Digitizing Tools (digitiz.exe) files on exception list of Trend Micro. Afterall, this is the purpose of exception lists. Install Embird first and then run Embird. If it doesn't start, please do the following:
1. Open Trend Micro main console and click on Settings icon.
Picture No. 1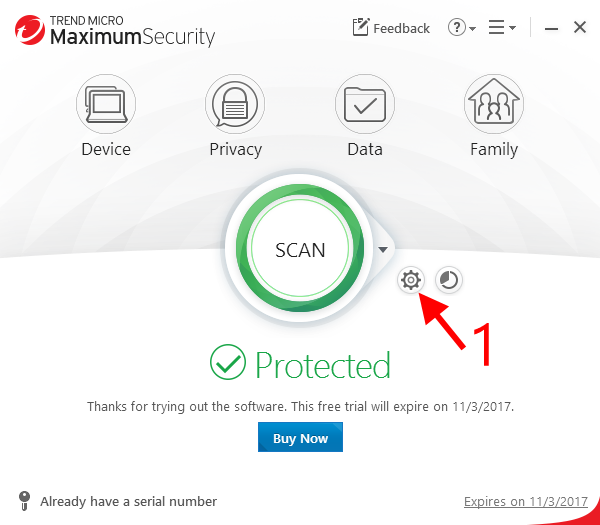 2. In Protection Settings window click on Exception Lists item.
Picture No. 2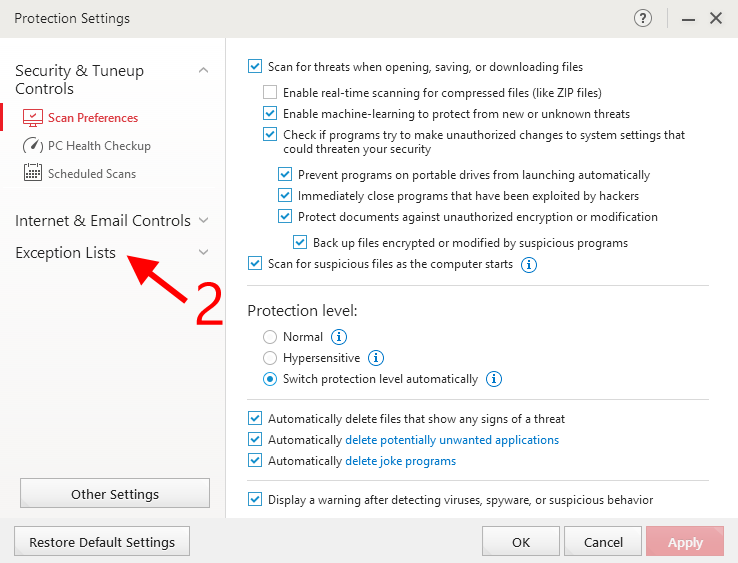 3. Click + Add button.
4. Browse EMBIRD.EXE file and add it to the list. Then add DIGITIZ.EXE file too. Both files are located at location chosen during installation, typically C:\Program Files\EMBIRDxx. File DIGITIZ.EXE is in EDSTUDIO subfolder.
Picture No. 3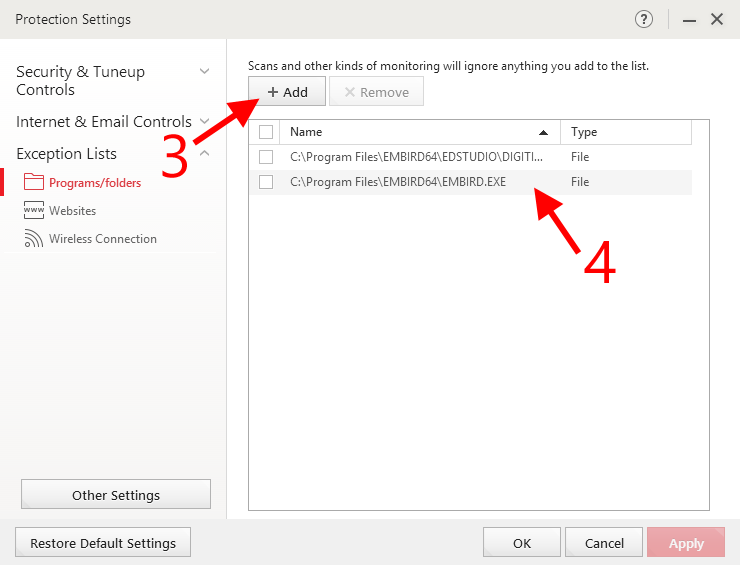 Click Apply and OK. Close Trend Micro console and run Embird again. It should start and run normally now.