Creating ZIP Archive
1 - Run Embird.
2 - Select the designs which you want to Zip in the "Files:" box at the right side of the screen (Picture No. 1). To select the designs, please click the file name of the first design ("BIRD.DST" in this example), depress CTRL key on keyboard and hold it down and left click other file names to add them to selection ("CAMPANUL.DST", "DAFFODIL.DST", "ELEPHANT.DST" and "EMBIRD_LOGO.DST" in Picture No. 1).
1. Select designs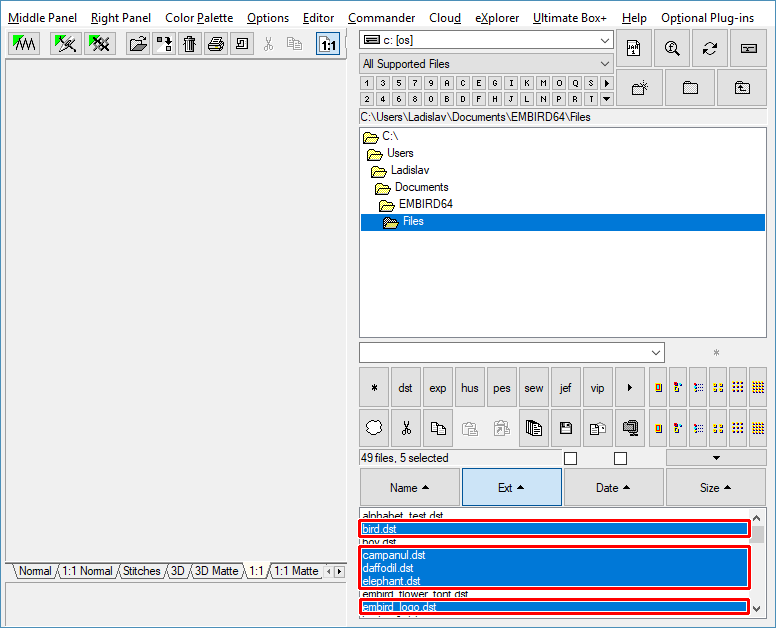 3 - Select menu "Right Panel > Add to Zip", or click the "Zip" button above "Files:" box (Picture No. 2).
2. Click "Zip" button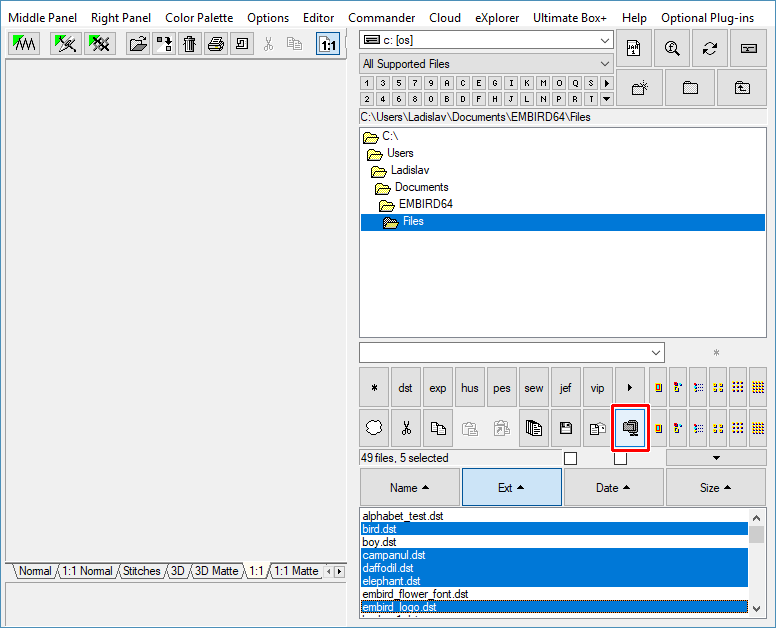 4 - Embird can create a single ZIP archive contaning all selected designs, or it can create separate ZIP file of every selected design (Picture No. 3). Click "No" button for second option.
3. Choose way of zipping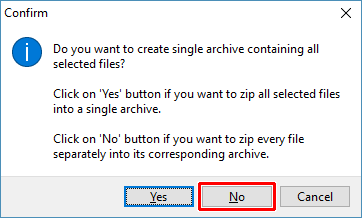 5 - Embird will ZIP selected files. If you are zipping embroidery designs, the color palette will be zipped into archive as well (See also Colors and Palettes).
6 - Now you can see the new ZIP files in the "Files:" box at the right panel (Picture No. 4).
4. ZIP archives were created successfully