Comparison of Sfumato Stitch version 2013 and version 3.0
Crisp Details, Easier Sew-Out
Sfumato 2013 contains completely new stitch engine that generates stitches more efficiently. The main goal was to reduce number of trims, which is usually quite high on designs of this type, and also to reduce stray stitches to achieve better detail. These enhancements allow to avoid or minimize editing of design and make the actual embroidering easier.
Objectives
Less trims
Less stray stitches
Faster computation
Lower stitch count
Less short stitches
Nicer stitch layout styles
Capability to define shades manually (user-defined shade colors)
User Interface
User interface of Sfumato tool remains the same as in previous version to avoid learning curve. There are only two changes to interface of the new version: 1. option to define shade colors manually (right button click on the shade color box), 2. new stitch styles which result from use of the new stitch algorithms. These styles do not apply to areas with highest density, which are always filled with common plain fill (with adjustable angle). Their effect is noticable on areas of lower density.

Styles from top to bottom are:
Common Sfumato meanders
Contour stitches (default)
Contour stitches (higher density)
Contour stitches (highest density)
First option, Meanders, produces stitch layout similar to previous Sfumato version, but with less trims and stray stitches.
Default style is Contour stitches, which produces the most efficient stitch layout. The stitches do not follow the contour on all places. Where not applicable, the meanders are used automatically.
Higher and Highest density options allow to achieve more compact coverage. This means than fabric shows through stitches less than with other options.
Trims
Each Sfumato object contains 1-5 shades of the base color (see color layers on bellow illustration). Each color layer may contain trims, which number depends on the color layout. Sfumato 2013 has enhanced identification of individual regions within the color layer, which results in about 50% less trims than in previous Sfumato, because program is now capable to re-order and connect regions within color layer in a more efficient way.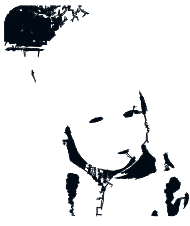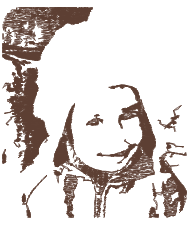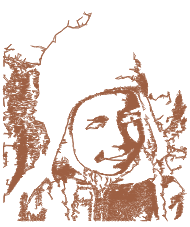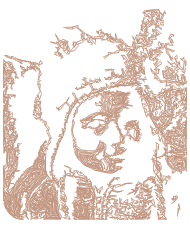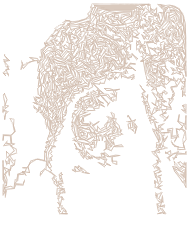 Stray Stitches
Stray stitches are connection paths running over already stitched areas or through areas that are supposed to remain empty.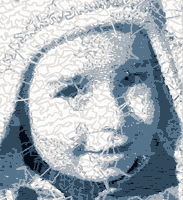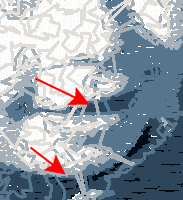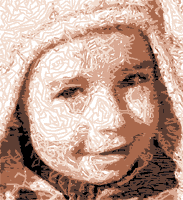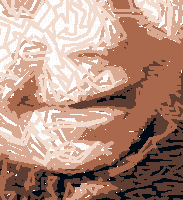 Version 2013 (pink pictures) reduces the stray stitches, which results in cleaner edges and consequently, a better details.
Stitch Length and Density
Stitches on areas of medium darkness are longer than in previous Sfumato, which means lower number of short stitches and lower overall stitchcount as well. Also, it means reduction of density on the most dense areas, while preserving the same amount of thread coverage.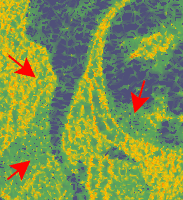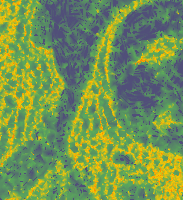 Density map of design made with previous Sfumato. Hot colors (orange and yellow) indicate large number of needle points and increased danger of thread breaks. Cold colors (green and blue) indicate low number of needle points. Red arrows mark places where number of needle points can be reduced.
The same places have less needle points (colder colors on density map) when design is compiled with Sfumato 2013.
User-Defined Shade Colors
New version allows both automatic (default) and user-defined shade colors. Automatic shades are generated by program everytime the basic color is changed. They are brighter and darker shades of the basic color and form a monochrome scale of shades, which is often sufficient for fill of a single Sfumato object.

Automatic shades form a monochrome scale.
User-defined shades provide more freedom in color selection within a single Sfumato object. The palette of shades does not need to be monochrome and may contain any color in any order. To define your own shade colors, click right mouse button on respective shade box and select a new color from the panel that appears.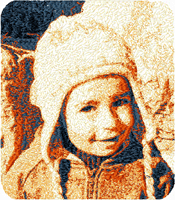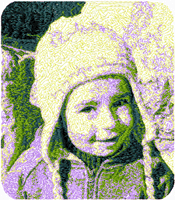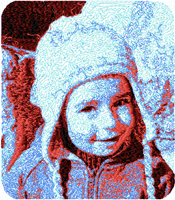 User-defined shades allow to achieve various coloring effects.
Above example is a single Sfumato object - rectangle with rounded corners,.
Summary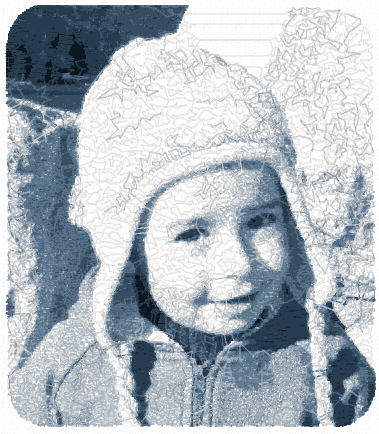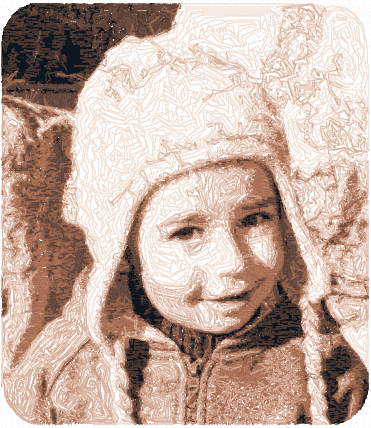 Test design is 16.8 cm (6.6 inches) high. Above results are from Sfumato 3.0 (left) and Sfumato 2013 (right).
Comparison
Version 3.0
Version 2013
Average stitch length
1.8 mm
2.2 mm
New version 2013 compiles Sfumato designs faster and produces less trims (about 50%) than previous version. Design has lower stitchcount and longer short stitches. Combination of these two features results in decreased danger of thread breaks while preserving the same thread coverage.
More Tests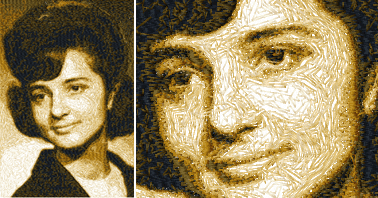 Height 21.8 cm (8.6 inches), 1 basic color (5 thread shades)

Comparison
Version 3.0
Version 2013
Average stitch length
2.4 mm
2.8 mm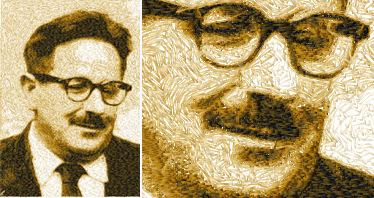 Height 20.8cm (8.2 inches), 1 basic color (5 thread shades)

Comparison
Version 3.0
Version 2013
Average stitch length
2.1 mm
2.7 mm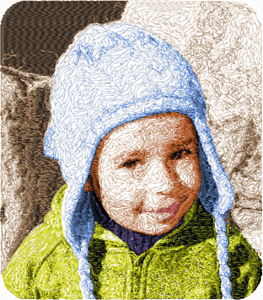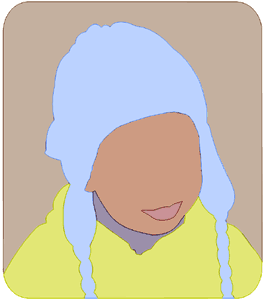 Multicolored design (6 basic colors, 22 thread shades), height 16.8cm (6.6 inches).
Design contains 6 vector objects. Each object has number of shades chosen according to its size and complexity. For example, the "mouth" is a small object and required low number of shades.

Background - 4 shades

Face - 5 shades. The face object contains a hole for mouth object.

Mouth - 2 shades

Sweater - 2 shades

Cap - 4 shades

Jacket - 5 shades
Comparison
Version 3.0
Version 2013
Average stitch length
1.8 mm
2.3 mm