Iconizer Troubleshooting 2 - Setting Embird as Default Program
This tutorial explains how to set Embird as default program for opening chosen file type (extension). Normally, it should not be necessary to make any changes in Windows this way - you should just switch ON the Iconizer plug-in as explained in Iconizer Plug-in tutorial. However, it might solve the problem of opening designs in Embird and showing Iconizer icons if there are more programs capable of handling specific file type.
1 - Open "Control Panel" dialog box. In Windows 8 hold down "Windows" key and "X" key simultaneously and select "Control Panel" from popup menu (Picture No. 1).
1. Choose Control Panel command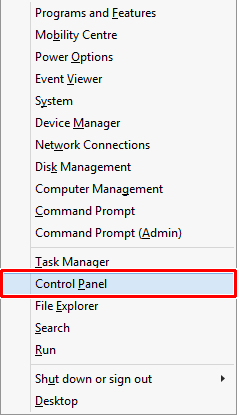 2 - Control Panel dialog box will appear on the screen. Select "Large Icons" and then click "Default Programs" (Picture No. 2).
2. Click "Default Programs" group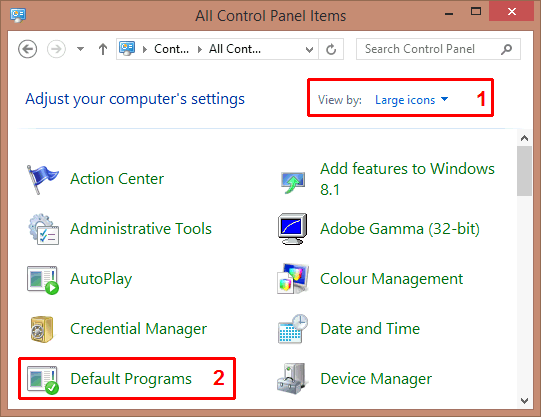 3 - Click "Associate a file type or protocol with a program" (Picture No. 3).
3. Associate a file type or protocol with a program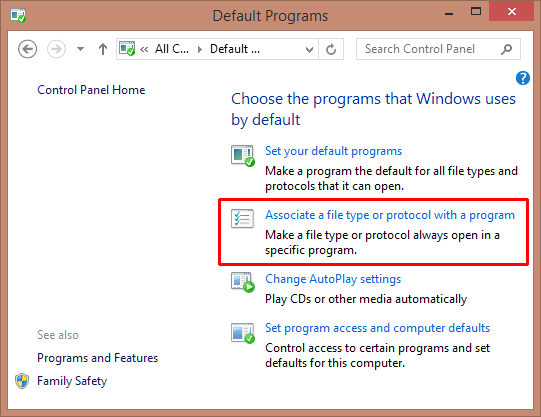 4 - Wait a moment till another dialog box appears (Picture No. 4).
4. Wait a moment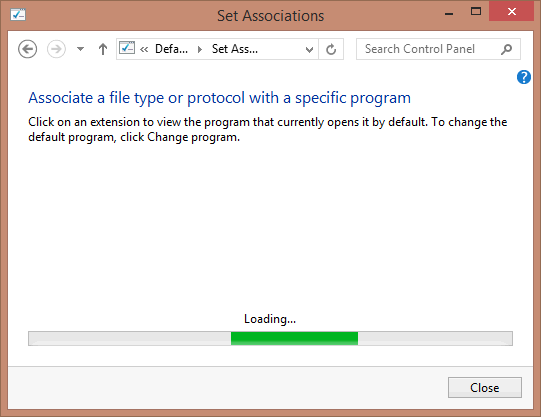 5 - Scroll down to find the extension which you want to associate with Embird. Click "Change program" button and choose Embird as default program for this file type (Picture No. 5).
5. Change the default program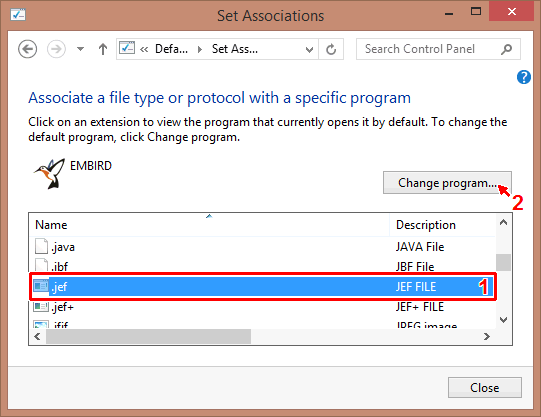 6 - Click "Close" button to finish the changes.